SOCEM INPACT is a company with innovative profile, focused on new technologies integration and products for application in a wide range of industrial applications.​
With extensive knowledge and experience in the mold industry, flexibility and technological expertise, SOCEM INPACT develops, produces and delivers complete engineering solutions. From the initial idea to the final materialization.
The solutions developed emerge in response to our customers innovative challenges resulting in the supply and manufacturing of injection molds, small series molds, aluminium prototype molds, CNC millings, checking fixtures, gripper hands (EOATs), additive manufacturing (3D printing), 3D scan and industrial design.
You dream, we release ideas, everything is possible!
CLIENTS
EQUIPMENTS
| | |
| --- | --- |
| Weight | - |
| Dimension | 298 x 185 x 203 mm |
| | |
| --- | --- |
| Weight | 150 kg |
| Dimension | 250 x 250 x 300 mm |
| | |
| --- | --- |
| Weight | 9 kg |
| Dimension | 197 x 248 x 197 mm |
SLS DTM Sinterstation 2500 Plus
| | |
| --- | --- |
| Weight | 60 kg |
| Dimension | 381 x 330 x 457 mm |
4-Axis Milling Machine CNC
| | |
| --- | --- |
| Weight | 500 kg |
| Dimension | 610 x 610 x 540 mm |
5-Axis Milling Machine CNC
| | |
| --- | --- |
| Weight | 600 kg |
| Dimension | 800 x 600 x 500 mm |
| | |
| --- | --- |
| Weight | 600 kg |
| Dimension | 800 x 600 x 500 mm |
| | |
| --- | --- |
| Weight | 600 kg |
| Dimension | 800 x 600 x 500 mm |
| | |
| --- | --- |
| Weight | 6000 kg |
| Dimension | 3000 x 1700 x 800 mm |
6-Axis Milling Machine CNC
| | |
| --- | --- |
| Weight | 20000 kg |
| Dimension | 610 x 610 x 540 mm |
DEA GLOBAL ADVANTAGE 122210
| | |
| --- | --- |
| Weight | 2350 kg |
| Dimension | 1200 x 1200 x 1000 mm |
| | |
| --- | --- |
| Weight | 500 kg |
| Dimension | 1000 x 660 x 600 mm |
Conventional Milling Machine
| | |
| --- | --- |
| Weight | 160 kg |
| Dimension | 700 x 406 x 406 mm |
| | |
| --- | --- |
| Weight | - |
| Dimension | 500 x 250 x 490 mm |
| | |
| --- | --- |
| Weight | n/a |
| Dimension | 350 x 150 x 465 mm |
| | |
| --- | --- |
| Weight | 160 L |
| Dimension | 600 x 400 x 700 mm |
ING. BURO E. TARTLER MDM 5
| | |
| --- | --- |
| Weight | - |
| Dimension | 1000 x 1200 x 600 mm |
| | |
| --- | --- |
| Weight | 100 kg |
| Dimension | 900 x 600 x 600 mm |
CONTACTS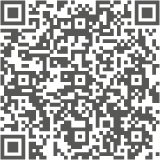 GPS:
39º 41´5.52" N
8º 56´47.94" W
Address:
Rua do Brejo 11 – 2445-719 Martingança | PORTUGAL
Telephone:
+351 244 009 900
E-mail:
inpact@inpact.pt